Heron Aviation is proud to announce the expansion of its fleet with a worldwide unique semi-private jet from Travelcoup, an Embraer ERJ-145.
This aircraft with the registration D-AMME will fly under the AOC of Heron Aviation in accordance with EASA OPS and has already been flying under this designation since the beginning of October.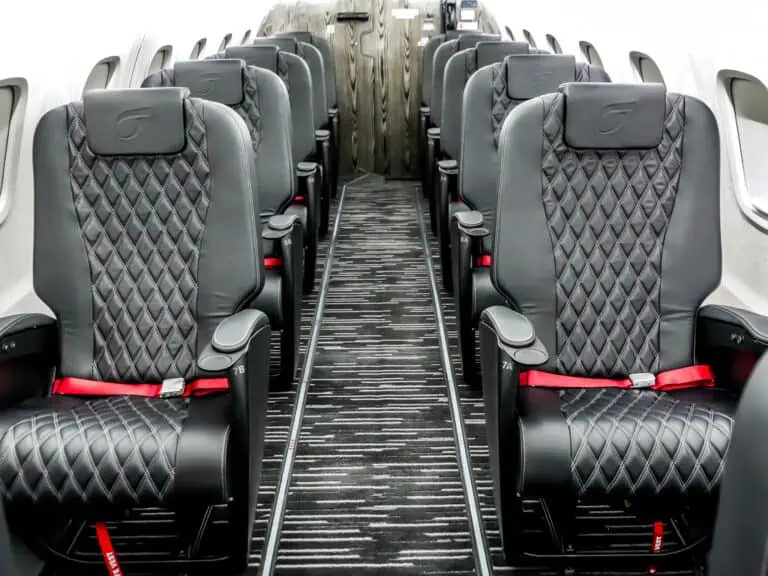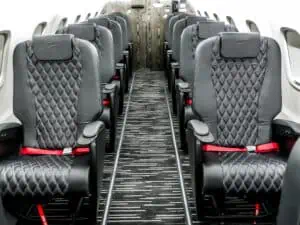 After a complete refurbishment, this aircraft has been fitted with 22 luxurious comfortable leather seats with plenty of legroom. According to the flight schedule, this ERJ-145 operates commercially twice a week between Munich, Zurich and the popular Balearic Islands of Mallorca and Ibiza. To fly semi-private, individual seats in the luxurious jet can be booked through the Travelcoup company. This Embraer can also be chartered as a complete aircraft outside the fixed scheduled Balearic flights. Thus the ERJ-145 opens up possibilities in the charter segment of Heron Aviation with its large number of seats, which could not be taken advantage of so far.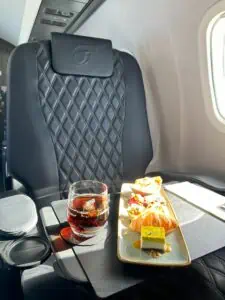 On board, guests are served fine VIP meals and exclusive beverages.
The home base of Munich EDDM offers the ideal opportunity for exclusive group travel combined with time savings, exceptional VIP service and stylish comfort.
Managing Director of Heron Aviation, Martin Helbling, clarifies: "With the expansion of our fleet, Heron, as a long-time experienced expert in charter flights, can dedicate itself to this additional customer segment for exclusive once-in-a-lifetime premium experiences in cooperation with Travelcoup. We look forward to offering this aircraft to our existing and expanded audience in partnership with Travelcoup."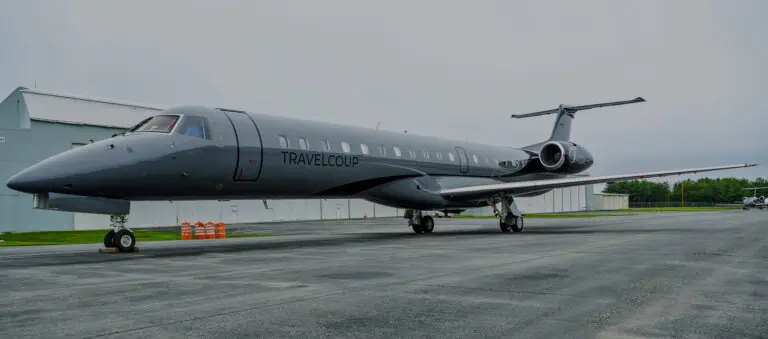 Heron Aviation is a private aviation company specialising in aircraft management, as well as the professional operation of charter flights. Particular emphasis continues to be placed on the highest standards of safety, discretion and reliability.
To support our customers, Heron has this year recruited additional qualified staff in the areas of sales/dispatch and maintenance.
For further information, charter and management enquiries, please contact Heron at the following email address: